A 538 km elevated corridor between UP and Uttrakhand is already built around the posh location of Raj Nagar Extension in Ghaziabad making it more favorable to enjoy a happy livelihood.

A national highway located housing project eases much of your daily tedious jobs including traveling, shopping and others. You can catch your office with the fastest driving or even your children will reach their schools in the safest way of transportation. People residing here can easily connect to Noida, Delhi and Greater Noida in minimum time and can reach their destination with all sort of comfort.
Why live in Raj Nagar Extension?
It is generous question rising in the mind of every individual trying to settle. Whether you are bachelor or family, the issues remain same. In order to achieve a nice solution to all such requirements, the posh location of Ghaziabad is the one stop destination. Raj Nagar Extension is a residential neighborhood comprising mid-rise apartments. The best-associated amenity with the residential area is NH-58 which is GDA's newly developed six-lane Meerut bypass.
What more you need from your developer, a home nearby elevated highway raj nagar extension and with all sort of facilities to lead a luxurious life. In the meanwhile, I would like to tell you, even after being multi-facilitated location there is no high-priced property in the location. One can easily dare to buy an SCC flat in the posh residential area.
People find difficulty in choosing a right property for their dream home and leave the goal in the context of high price property and reliability of the developer, but with SCC Builders, you do not need to take an inch of pain. SCC Group is a reliable and recognized name in the real estate development industry and has constructed numbers of residential properties as well. Choosing SCC Builders over others brings various celebrating reasons for you.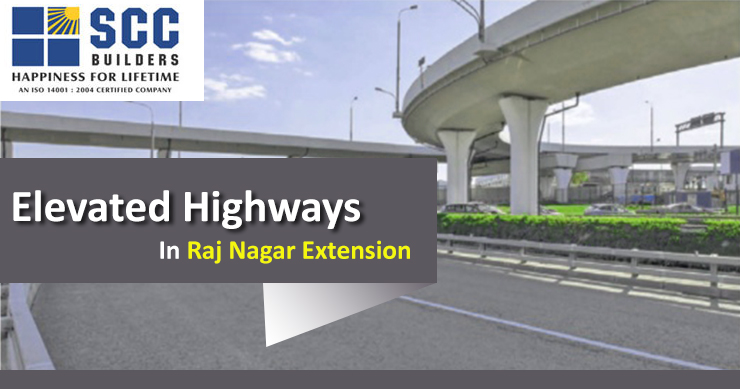 Here are the reasons for choosing SCC Homes-
Luxurious- SCC Builders leave no loophole while completing their homey project. They take the best care of luxury and apply the latest technology give a recommendable finishing to each concern of the home development. You can enjoy the luxury of your home each time when to look around it.

Spacious- Clean, spacious and large carpet space of the home make it suitable for livelihood. You can accommodate many of your goods easily. You get the modular kitchen with furnished bedroom and living room with all required spaces.

Affordable- Price would not matter when you select an SCC home and you would find that the decided price was even low for the amenities available in the home.
So, don't wait, catch SCC Home in Raj Nagar Extension and enjoy your quality time with family and friends.